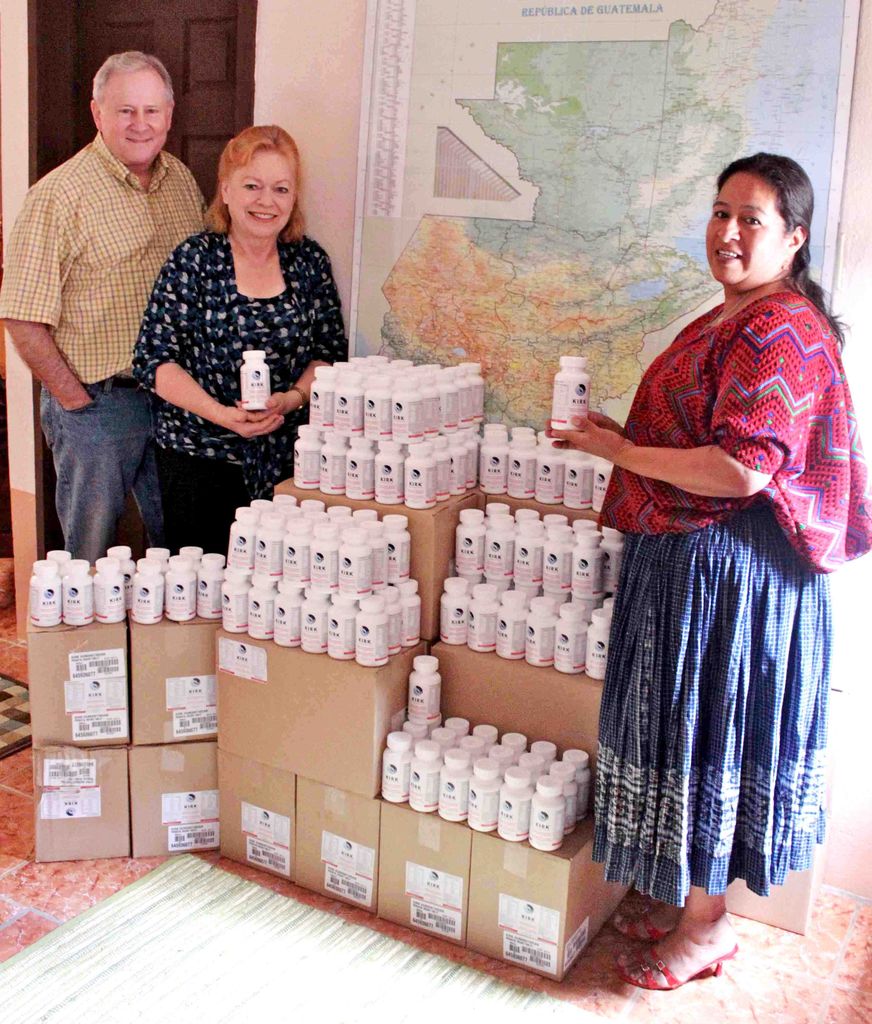 Leon and Randie Reinhart, Founders of the Maya Relief Foundation with Sara Chaman, Leader of Vitamin Program
Last year (2012) the Maya Relief Foundation distributed prenatal vitamins to 14,000 under-nourished indigenous women in Guatemala villages. The annual supply of prenatal vitamins for each woman was donated from the Kirk Humanitarian Foundation (Salt Lake city). Through our partnership with them, we are looking to distribute prenatal vitamins to 30,000 women and small children (under 5 years old).
Dr. Michael Erickson, from San Diego, runs the OBGYN area for Kaiser Permanente healthcare system in Southern California. He spent three weeks in San Pedro Carcha Guatemala, in the highlands where our offices are located. He observed that about 90% of the women who died during , or soon after delivery, was due to hemorrhaging which could have been prevented by a simple tablet routinely given to women here in the U.S. He was confident that the rich supply of nutrients in the Kirk supplements would help the women deliver healthier babies and have fewer complications..
The value of Kirk's donation is $3 million. All we have to do is fund the shipping and distributing (which will cost $20,000). We have already raised about $6,000.
If you are interested in helping to fund this program, you can specify "Vitamin Program" on the memo line of your check.
(Checks payable to:)
Maya Relief Foundation
PO Box 1707 (5076 El Mirlo)
Rancho Santa Fe, CA 92067
Guatemalan women are given instructions on the benefits and how to use the prenatal supplements